COMPANY OVERVIEW
Thank you for the opportunity to introduce W. L. Taylor Construction, Inc.
W. L. Taylor Construction, Inc. was founded by Bill Taylor in 1990, as a General Contractor specializing in the design, planning and construction of exclusive new and remodeled custom homes in the finest communities of the San Francisco Bay Area.
We practice under a "design/build" model where we team up with the Owner and Architect early in the preliminary planning stage. As the "General", we work closely with the Owner and Architect and assist in coordination of all planning, architectural and engineering design, interior design, permit processing and construction activities required to deliver a high quality finished home. On time and on budget.
W. L. Taylor Construction, Inc. seeks to be a leader in "Green" building systems. Bill Taylor has been certified by Build It Green as a Certified Green Building Professional and a


certified GreenPoint Rater. We incorporate "green" building in all of our projects and are always on the lookout for new and innovative advances in this field. Our commitment to green building was demonstrated by our winning of the 2007 Town of Atherton Green Building Award for a new Custom Home. W. L. Taylor Construction, Inc. completed
one of the first GreenPoint Rated homes in Los Altos, and received this rating in 2009.
In 2005, we were selected by Sunset Magazine as one of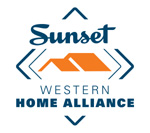 the "Best in the West" builders and were proud members of the Sunset "Western Home Alliance".
Today, our services have expanded to include Green Building Consulting, GreenPoint Rating, Real Estate, Acquisition, Sales, and Development.
We are fully insured and bonded carrying a $2,000,000 General Liability Insurance policy, and Worker's Compensation Insurance.
We are proud members of the AIA, American Institute of Architects.
We welcome you to take a tour of our offerings and familiarize yourself with our level of expertise, community involvement, and our high level of professionalism.